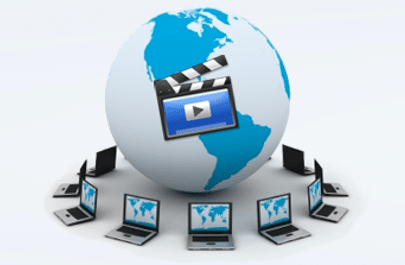 We provide cutting edge audiovisual production services for both in-person and virtual events. Let us ease the "tech stress" from you and your presenters as we manage the technology and logistics. We take extreme pride in the creation of impeccably produced meetings & conferences that elevate your message and achieve your objectives.
Multi-Platform Support
Whether you want to host a simple teleconference, webinar or a full scale live production with streaming video, our team can assist you in sourcing the best technology while ensuring the highest possible student experience.
Event Facilitation
Need someone to help design and coordinate your next event? Our trained specialists and event facilitators can assist you in upping your production value to turn your live event into premium evergreen content.

Post Production
When it's time to look your best, we've got you covered. From transcriptions to audio and video editing, we can assist you in publishing your content for the web and polishing up the final product.
Getting Started
Here's what typically happens when we start working together.
Assessment
We start by sending you our free event management needs assessment, after which we will connect with you to discuss a customized solution to best fit your business.
Integration
Our team will then begin to map out the technology and logistical requirements and schedule any necessary training sessions for key stakeholders and faculty.

Production
From pre-event planning to the live event itself, right through to a finished product ready for publication, Interplicity can assist in all aspects of production and coordination.
Don't Be Shy
If we didn't answer all of your questions, feel free to drop us a line anytime.