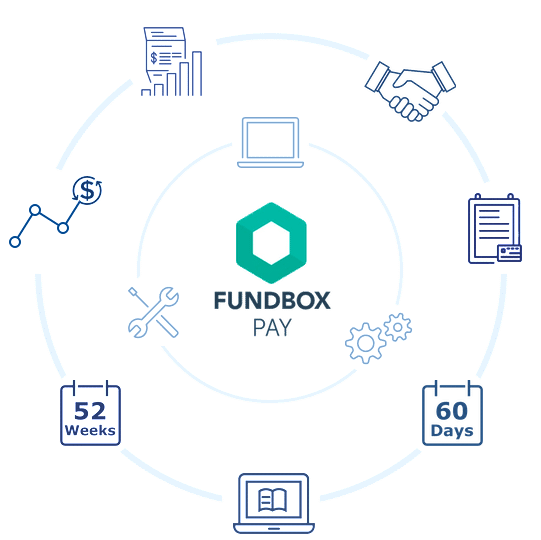 Are you ready to step up your online presence, but you need a little help with a payment plan? Interplicity offers multiple options to spread your expenses over time. Longer-term projects can be implemented on a pay-as-you-go basis. We also offer, in conjunction with a reputable banking partner, very attractive financing terms for either short-term or long-term projects.
Scope to Your Budget
Let us help you determine the scope of work you need done and look at creative options to fit your budget. We can structure a project roadmap with incremental delivery milestones to implement only what you need, when you need it.
Discounted Rates
Longer term projects can be broken into repeating monthly retainers. We offer discounted rates for retainer agreements covering six to twelve months, or longer timeframes which increase with the size and/or duration of the commitment.
Financing Available
We provide flexible financing options through FundBox Pay to assist in kick-starting your project with no payments due and no interest for the first 60 days. Longer term financing is also available. There is never a prepayment penalty.
Getting Started
Here's what typically happens when we start working together.
Assessment
We go through a discovery process to assess your project needs. We'll present you with budgetary trade-off options. The outcome of this assessment is a rough work plan and estimate to fit your cash flow.
Project Agreement
We'll present to you payment and financing options, from which you'll decide on terms to best suit your needs. We'll sign and begin executing a retainer agreement covering the work to be done, and we'll implement the payment plan.
Delivery
As work is being performed, you'll be informed of timely trade-off opportunities that may arise, giving you the opportunity to re-prioritize certain types of deliverables to more optimally meet your project and financial objectives.
Let's Discuss Your Options
We offer creative business financing for all sizes.